Jyoti Kala Mandir was founded in 1993 by noted performer and choreographer Jyoti Rout in an effort to promote Odissi through classes and performances in the Bay Area and beyond. JKM's mission is to maintain the spiritual essence of Odissi, originally a temple dance, in its transition to the stage. To that end, Jyoti Rout encourages her students to view their dance as an offering to the divine.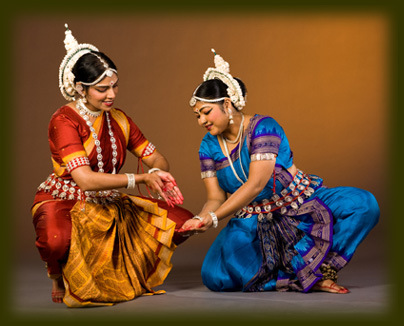 Jyoti Kala Mandir has staged numerous Odissi performances and dance dramas, including Sri Jagannath, Prem, Buddha: The Path of Light, Konark: Temple of the Sun, Om Namah Shivaya, Avatar, and Devi. JKM also regularly hosts musicians from Orissa to play live at these performances. The school was recently honored with an invitation to perform at the prestigious Konark Dance Festival in Orissa.

Today, Jyoti Kala Mandir is a thriving community of families, dancers, and second-generation teachers. JKM has weekly classes for students at all levels. Jyoti Rout is the overseeing instructor in the school. Her senior students, Gayatri Joshi, Keshini Samerawickreme, and Ishani Behera, teach the classes during the months that she is performing abroad.